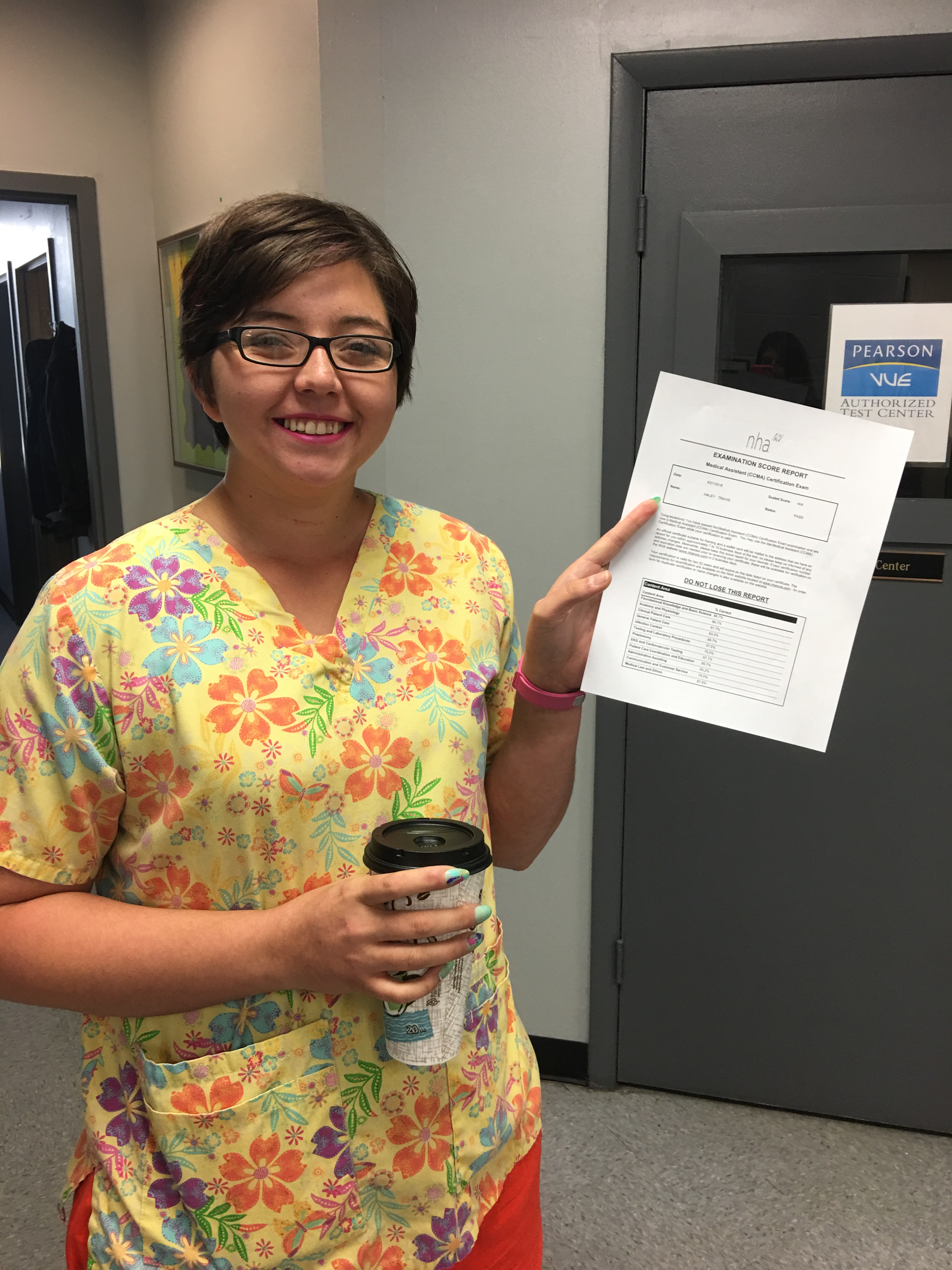 What is your name, what program did you complete, and where are you now with your Career?
My name is Haley Travis. I completed the Clinical Medical Assistant program and I am currently a Certified Medical Assistant at Dr. LeeAnn Skaff- Endocrinology & Diabetes in Charleston, WV.
Why did you choose WVJC?
I chose WVJC because the teachers and staff truly care about you, what's going on in your personal life, and what you want to accomplish after you graduate.
Do you have any advice for upcoming graduates/students?
My advice would be to listen to your teachers, ask questions even if you think their dumb ones, and love what you are learning as much as you love yourself. Stay on top of homework like it's what your future counts on because it is! When I struggled with classes I went to Mrs. B. When I struggled with life I went to Michelle and when I struggled with somewhere to live so I could finish school and get a job, I went to Selena. I don't think there is a staff member there that wouldn't do everything in their power to help with whatever you need. Whether I needed help in school or in life, they were always there.