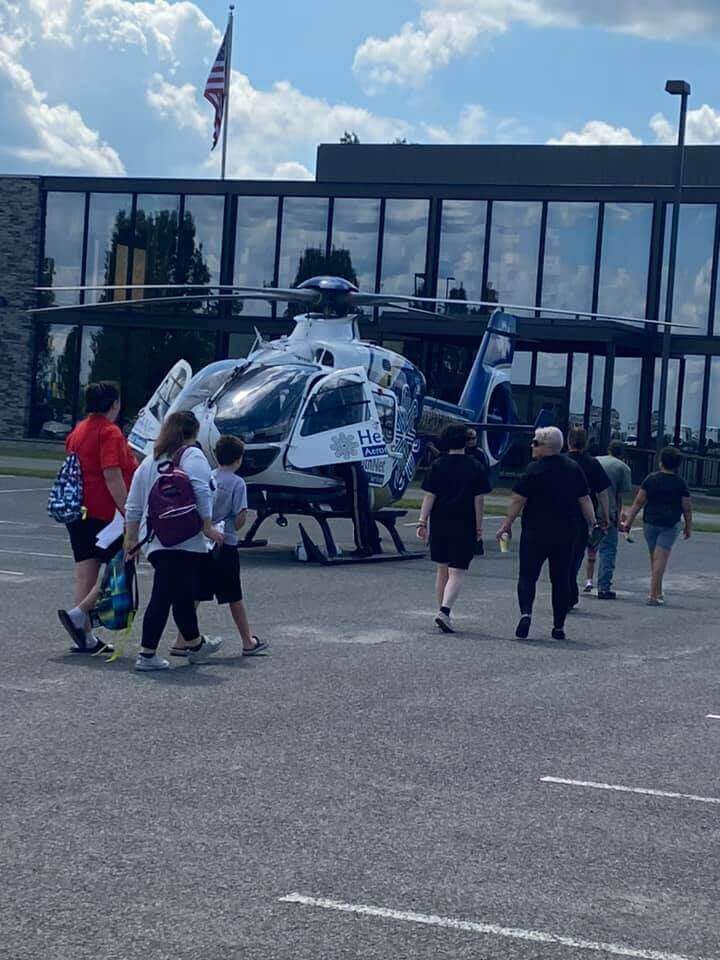 The Practical Nursing students from WVJC-Bridgeport held a "Back to School Bash" on campus on August 2, 2021. This free event was part of their community nursing curriculum and allowed students to complete the project from planning stages to implementation with the help of their instructor. An estimated five hundred people were in attendance to enjoy the event.
Traditionally, the nursing students have helped in various summer camps throughout the area, such as the Boy Scouts Camp, but due to Covid-19, camps were not open this year. Therefore, the students got creative and developed a plan to give back to our community, specifically the local youth. The students partnered with various local businesses and organizations to hand out two hundred and nine-teen backpacks filled with school supplies.  Additionally, the children could get free sports physicals from a local quick care office that came to the campus and coupons for free haircuts.
Many fun activities were available for the local kids to participate in, such as the military rock wall climbing, face painting, a dunking booth, karate demonstrations, and a duck pond with great prizes. Local area first responders were also in attendance for the youth to interact with and tour the fire trucks and police cars. The highlight of the afternoon was when the HealthNet helicopter landed. All that were in attendance were in awe and enjoyed learning about and exploring the aircraft. Having the opportunity to get hands-on experience was great!
The Practical Nursing students organized a fun-filled community outreach event that was enjoyed by all in attendance and made everyone at WVJC-Bridgeport proud.
Learn more about our WVJC Practical Nursing program or other allied health programs by requesting information here!