WVJC Charleston's first nursing class is in full swing and the campus is buzzing with the excitement that comes with the new program. With so much excitement surrounding this new Nursing program, we want to feature a nursing student in this week's student highlight.
Please meet Carly Reich!  Carly is a beauty school graduate and health enthusiast! Her hobbies include exercising, cooking, and shopping. Carly loves anything related to health and wellness and plans on working in the dermatology or mental health field. Because of her love of anything health and wellness related, nursing was an easy choice for Carly. An even easier choice for her was to attend WVJC Charleston for her nursing classes.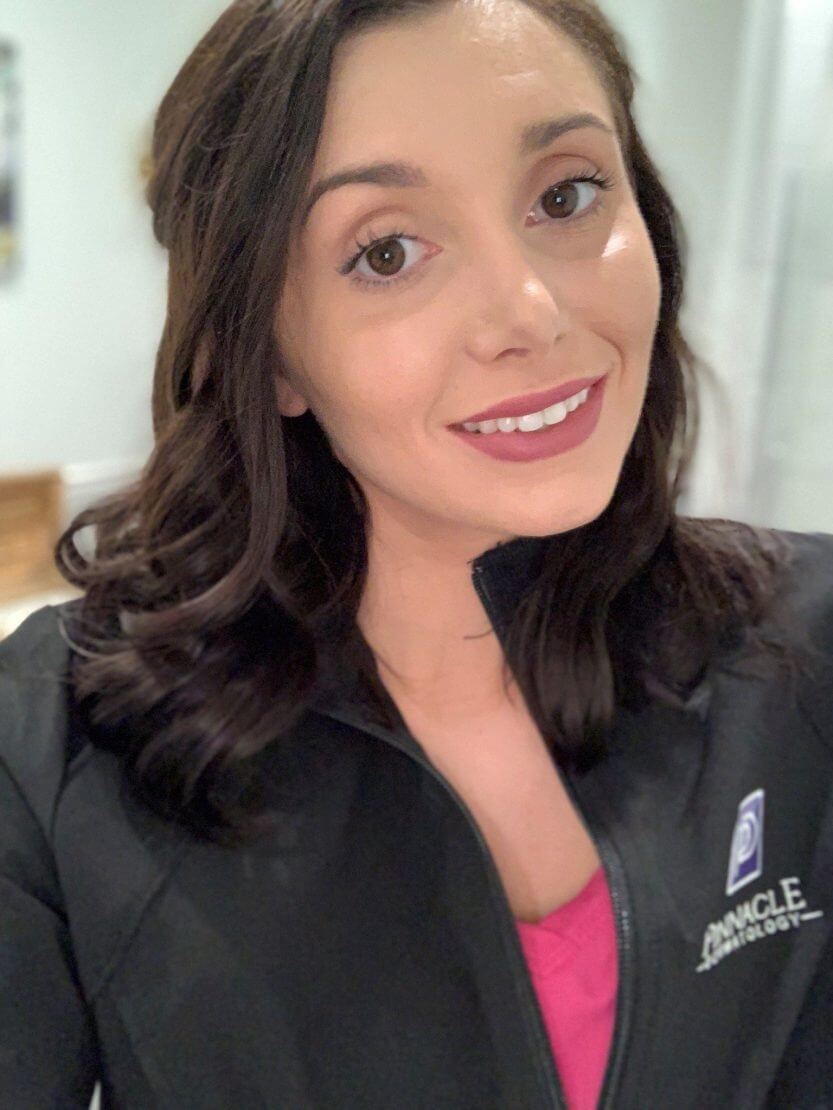 When asked why she chose nursing, Carly says that when her father was in the hospital, she was moved by how dedicated the nurses were to her father's care. She said, "The way nurses cared for and comforted my father when he was sick in the hospital made me realize it takes a special person to be a nurse."  Carly recognized the beauty in caring. "I've always had a very strong desire to help others. That's definitely what fuels my passion to be a nurse."
WVJC Charleston's Nursing program offers a supportive, family like environment while providing a robust plan of study to prepare students for a successful career. When asked why she chose WVJC, Carly said, "I have heard nothing but great reviews about their courses from other students. Now that I'm a student here myself, I see exactly why everyone has spoken so highly of them!"
Student success is the main focus at WVJC. Carly said, "All teachers here truly want you to succeed and are extremely helpful, and will go out of their way to do whatever they can to help you on your journey. Instructors work closely with each class and can pick up on each student's needs to ensure they are learning at their potential. The best part of my experience so far is getting to know the staff and other nursing students. We all get along well and I think we're going to make a great team."
Anatomy has been Carly's favorite class so far. Carly said that learning has been easier at WVJC because of the amazing instructors. "I'd like to recognize Dr. Aaron Settle for being an amazing teacher! He's done a great job of thoroughly explaining things, but making it entertaining. I'm actually retaining the information from his class, when usually I forget things quickly after a test." At WVJC, our dedicated instructors want to ensure students build on their knowledge with real-life applications via their externships and certification prep! "One thing that excites me about nursing is all the opportunities available to you when you graduate and pass boards," Carly said.
If you wish to expand your career options, WVJC Charleston is the place for you to start! If you are thinking about going back to school, Carly says, "My advice would be just to go for it and put your all into it! You can never go wrong by going back to school to earn a degree. All the staff is so caring and compassionate about their students. I used to dread the thought about ever going back to school, but I have loved every minute of my experience, and I'm so grateful I have the opportunity to be a student here."
Please contact WVJC Charleston at 304-345-2820 or wvjc.edu to learn more about our nursing and other training programs!