Imagine, 18 months from now you are sitting with your classmates who are now your closest friends. You are wearing a cap and gown. You see instructors smiling at you. You see your family and friends beaming with pride. You hear clapping and the music starts. You stand, looking around at smiling faces. You realize you made it and you realize you are ready!  Looking back, you remember when you first started. You remember your courses, your training and most importantly you remember your why. Why did you want this career?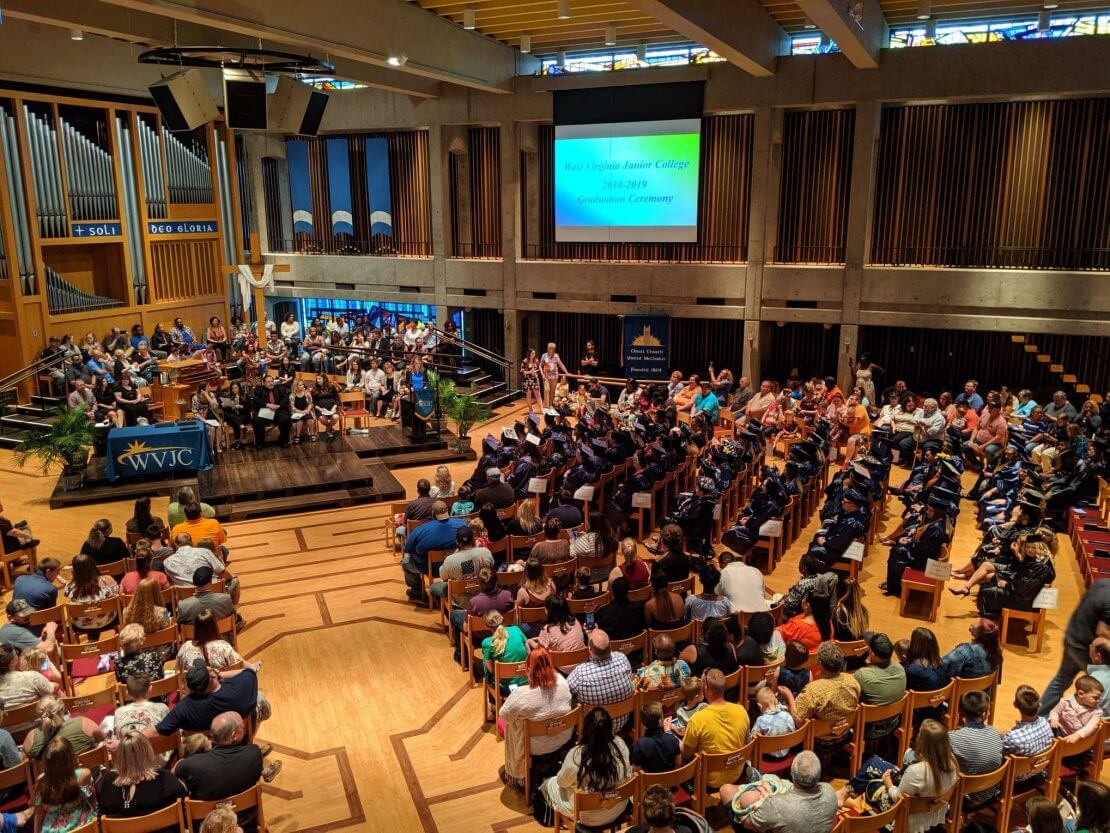 How to make a career decision is difficult sometimes, but once you find something you are passionate about, the easiest decision is where to go for education and training. For Gabrielle (Gabby) Hill, a 2017 WVJC graduate in the medical assisting program. Gabby was once a prospective student, who wanted to jump into the workforce successfully and fast! Now she has earned her specialized associate degree as a Medical Assistant. Gabby currently works at CAMC Family Center and is thriving.
Gabby says "One thing that has helped me in my career is learning the critical skill of phlebotomy. I use it every day. Being able to train in a small class and have one-on-one supervision and special attention helped me develop the confidence to do my job well." Gabby also says, "One of the best feelings in the world was being in a program that was not only career oriented but also very supportive." She says her instructors and WVJC staff were always willing to help her with course work or advice about life.
Gabby isn't finished! She has decided to expand upon a successful start as a medical assistant and be a nurse. She has just been accepted into the new nursing program at WVJC that will be starting in September 2019. As a returning student, Gabby is eager to get started as she feels that WVJC will give her the same support and assistance she needs to obtain another degree. Gabby understands the meaning behind such a choice and the work it will entail.
On May 17th, 2019 West Virginia Junior College held their annual graduation ceremony! Over 80 graduates celebrated with their friends and family at Christ United Methodists Church in Charleston, WV. From Business Administration, Information Technology, Network Administration/Security, Dental Assisting, Medical Office Administration, and Medical Assisting, students cheered as they switch their tassels from the right to left and moved into another exciting chapter of their journey. After the ceremony, many students expressed their excitement at the number of career opportunities they get to choose from.
Planning your future can be overwhelming with the how and why but with the care and support you receive as part of your courses, there is no question of where you need to go. At WVJC, student services include career training and job placement, personal advising and financial aid (to those who qualify). The best part of graduation is knowing you are well equipped with the tools you need for the job you dreamed of! Don't let another year pass where you are not celebrating the next steps in your journey. Check out WVJC to find your way and enroll today!