Meet One of Our New Nursing Faculty and Clinical Instructors, Danielle Hart!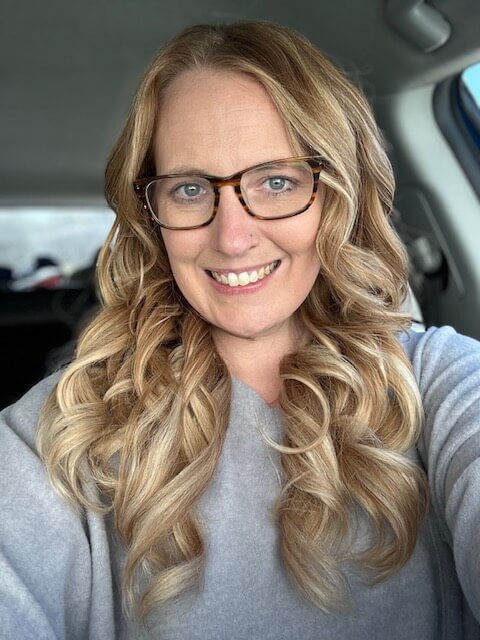 Danielle Hart is excited to take on her new nursing clinical instructor role at West Virginia Junior College at the Bridgeport Campus. When asked what attracted her to apply for this position, she stated, "I have been doing travel nursing for the last several years. I missed being home with my kids every evening, and bedside nursing is not what it used to be. By taking an educational role, I felt I could make a difference in the ever-changing bedside nursing." When asked why she chose WVJC, she said, "I like the small class sizes that WVJC has to offer. I think this gives the students a more personalized learning experience." The staff is Danielle's favorite part of working at West Virginia Junior College. She thinks everyone is friendly and helpful. She states that everyone has made her feel at home and is excited to get started in her new position.
Mrs. Hart has an Associate Degree of Nursing from Davis and Elkins College and a Bachelor's Degree of Nursing from Alderson Broadus University. One of her long-term goals is to obtain a Master's Degree in Nursing and become a Nurse Practitioner. Danielle is currently studying for the paramedic exam and will be testing for it in the next couple of months.
Before coming to WVJC, Mrs. Hart worked as a travel nurse with Maxim Healthcare at West Penn in Pittsburgh, Pa, as an Emergency Department RN with SANE training at WVU Medicine at Ruby Memorial Hospital, float nurse at St. Joe's Hospital, and as a Flight Nurse at Air Ambulance Worldwide. One of Danielle's favorite experiences while working at Air Ambulance World Wide was transporting patients internationally. She was a trainer for new hires as well.
So, what is a typical workday like for Danielle? She works two days a week, assisting with clinical rotations at United Hospital Center and one day on campus in the classroom. She spends the rest of her time preparing lectures, grading papers, and assisting nursing students with any questions.
Danielle enjoys spending time with her family and friends. She said that her son and daughter motivate her each day to be a better person. She is so proud of them and all their accomplishments. Her daughter Madi plays soccer, and her son Griffin is in the high school band. They keep her busy, but she loves it. They have a yellow lab named Buddy. Danielle enjoys drinking coffee, traveling, and being outdoors.
Click here to learn more about West Virginia Junior College employment opportunities!