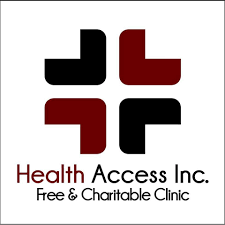 Health Access in the heart of Clarksburg, WV has been an externship site used by West Virginia Junior College Bridgeport for more than 10 years. Josh Brown, Office Manager, and Trella Reed, MA, are always willing to help our students complete their 165 or 90 hours for their externship. Reed, a graduate of  WVJC herself, takes pride in teaching and letting our students help her through her busy workday. Josh enjoys teaching our students billing procedures. When students arrive at Health Access, they are given opportunities to learn clinical and front office skills. This helps our students obtain a passing score on their Clinical Medical Assistant and Billing and Coding Specialist certifications.
Crystal Bennett, a graduate of our medical assisting program, completed her 165-hour externship at Health Access. While she was completing her externship and maintaining great grades, she was able to balance her home life as well. The skills she was taught as a student, she has now carried over into her career at, Sunbelt Staffing.  Crystal not only passed her Certified Medical Assisting Certification but her Phlebotomy Tech certification as well.
Crystal gives a great deal of credit to WVJC and Health Access.  Health Access was able to give her more hands-on, in the field, career experience that helped mold her into the employee she is today.  Crystal is forever thankful for the experience and is confident that many more WVJC students will benefit from this exceptional externship site.