Within the next five to ten years, we are expected to see a rise in medical technology in the area of telehealth and telemedicine. With that in mind, West Virginia Junior College Online has begun offering a Healthcare Administration program. In this program, students are able to earn an associate degree in as little as 18 months.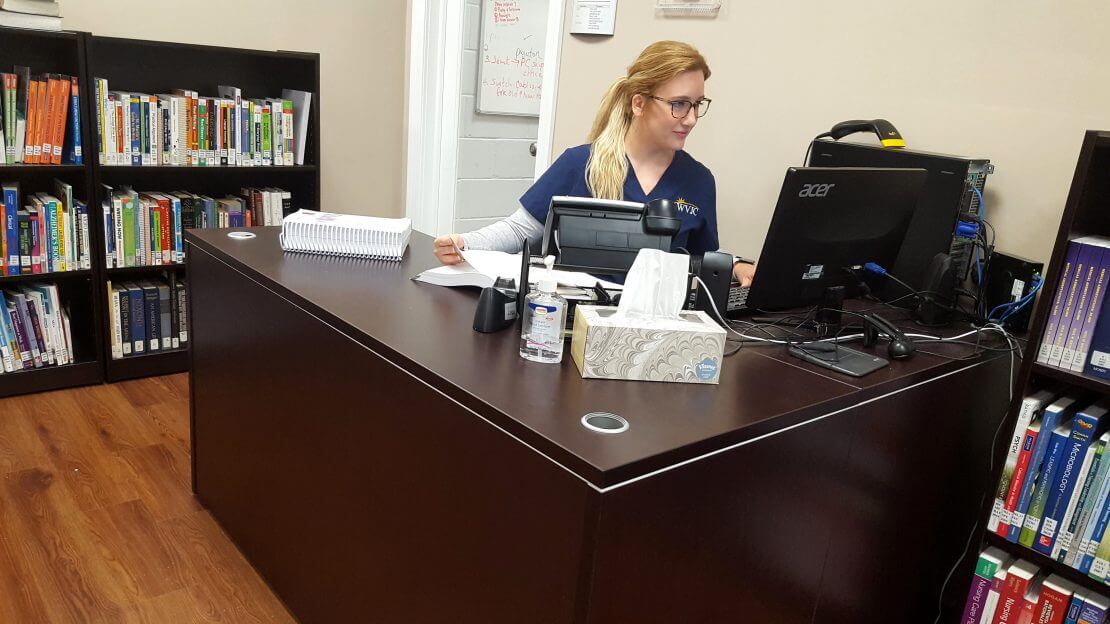 The Healthcare Administration program teaches students to use computers and medical software programs to perform data entry, basic and advanced coding, work with and maintain medical records, understand health quality management, interpret/verify insurance information, complete insurance claims, obtain precertification/preauthorization documentation, obtain accurate patient billing, and understand and apply medical law and ethics. Students also become skilled in medical terminology, understanding HIPAA policies, effective communication, and basic bookkeeping.
Externships are critical in fine-tuning the student's technical and soft skills. In essence, students in this program will get a taste of what it will be like working in the healthcare field.
This program is great for any student looking for an administrative role in the healthcare field or for any student who wants to further their degree in the medical industry.
Upon finishing the program, students have the option to transition to the Bachelors of Health Administration Degree program at the University of Phoenix. However, if students are more interested in going directly into the workforce, they also have the opportunity to start in an office position in a physician's office or hospital.