West Virginia Junior College graduate, Hydiah White decided to enroll in the Clinical Medical Assistant program when she was a senior in high school.  Hydiah was working at Dollar General and understood the importance of earning a fast-track degree and getting into the professional workforce quickly.
As a senior in high school, Hydiah was not sure what she wanted to do as a career. However, she did know she did not want to spend years working on a degree and she wanted a smaller college. Hydiah visited WVJC during a college visit and after she met the staff and faculty, she knew WVJC was the perfect fit.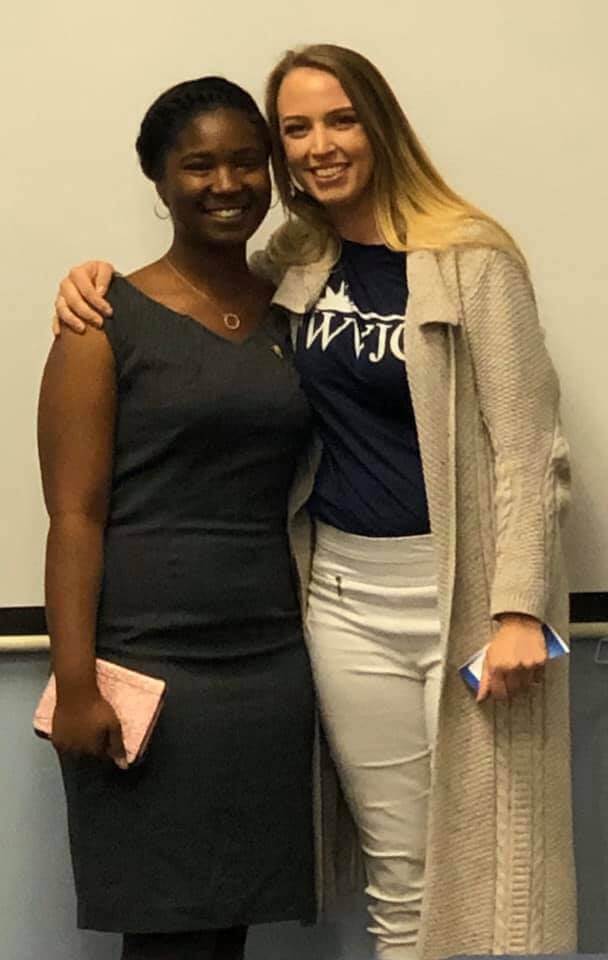 As a student at WVJC, Hydiah was a President List and Dean's List recipient. The flexible class schedule allowed her the opportunity to work while she was earning her degree. Hydiah said, "My favorite part of attending WVJC was the environment within the school. The teachers were always available when you needed them and the rest of the staff is always so welcoming and friendly. I also appreciated how accommodating everyone was when I was trying to balance, school, work, and my externship all at once."
Hydiah's favorite teacher at WVJC is Medical Program Director, Chelsea Abbott. Hydiah said, "Chelsea made all of our clinical lab classes fun. She is very knowledgeable of the material and has a lot of experience as a medical assistant and phlebotomist. She is a great teacher and provided us a lot of hands-on experience."
While in college at WVJC, Hydiah was hired at CAMC Memorial. After graduation, she moved into a full-time night position as a medical assistant. The skills she learned in the Clinical Medical Assistant program were phlebotomy, EKG, obtaining vital signs, wrapping limbs and sutures for a wound, diagnostic procedures, electronic health care records, and so much more!
We asked Hydiah if she would recommend WVJC to a friend and she said, "Absolutely if you take your studies seriously and show up every day, the benefits, in the end, are very rewarding. On top of that, you will have an amazing support system the entire way and receive help with finding a job in your field after graduation."
If you are interested in learning more about the Clinical Medical Assistant program or another program at WVJC, request information here!