Meet Medical Assisting Student
Jenny Matthey! 
Jenny Matthey started her college journey at West Virginia Junior College in Bridgeport. Due to family reasons, she had to drop out of the program, and her determination to become a clinical medical assistant drove her to come back and finish her degree with WVJC Online. The faculty and staff of WVJC are incredibly proud of students like Jenny, who make mindful decisions to better their careers and future.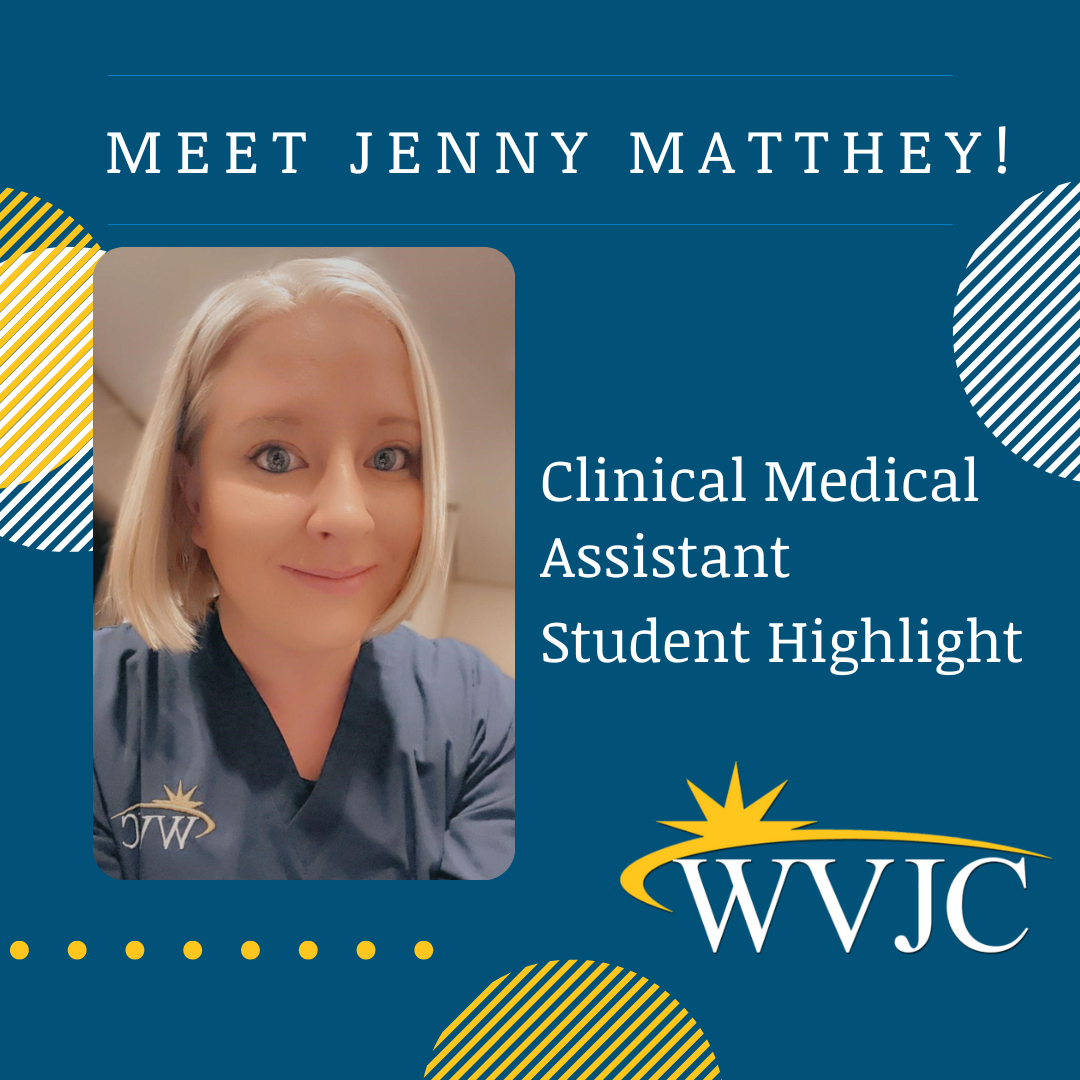 Jenny was already a working mom before she started the online Clinical Medical Assistant program. She has been a Certified Nursing Assistant for the last nine years, which has given her great experience in the healthcare arena. She said that after her son had grown up and started going to school that she "needed to follow her dreams."
When asked why she chose this field, Jenny said, "I really enjoyed helping others. In this field, I feel that you do this every day, and it is something I am very compassionate about. It is also a degree that you can grow in, which is a wonderful feeling."
WVJC prides itself on maintaining a small student-to-faculty ratio to provide students with personalized education and ensure they have all the resources needed. This often results in close bonds between students and faculty. Jenny had a favorite teacher at WVJC, "I really enjoyed all my teachers, they did the best that they could to help us any way they could. I would have to say my favorite teacher would be Carrie Friend, she helped me a lot along this journey, and I could not thank her enough."
After completing her program, Jenny wants to work in a clinical setting or a primary care doctor's office. Her five-year plan is to work as a clinical medical assistant and eventually be able to go back to college to become a Registered Nurse.
Jenny would absolutely recommend people go to WVJC and insists that anyone who attends will have a wonderful experience. She encourages you to give it your best and do the best that you can. If you put your mind to it, Jenny believes that everyone can successfully complete the program.
Discover the value of an accelerated degree with WVJC by requesting information here!