Jim Tuell is a student in the Business Administration program at West Virginia Junior College Charleston. Jim has always had an interest in the business field.  He grew up helping his family operate a small business and has always been passionate about learning new strategies to help the business be successful.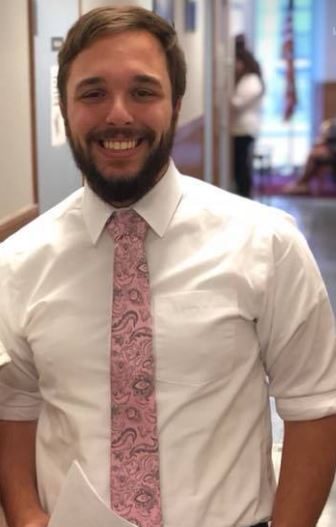 Before attending WVJC, Jim took some courses at other colleges. He felt a slight disconnect with the classes he attended at the other schools. Jim wanted a fast track, career-ready school that cares about students' success. Jim is the first generation in his family to attend college and he appreciates the opportunity to stay close to home while taking courses. The flexible class schedule at WVJC allows Jim to have more quality time with his family and friends.
When asked what life experiences influenced his decision to attend college, Jim said, "My first week at work I was stung by nine yellow jackets and finally decided that I should go to college." In his spare time, Jim writes jokes and does stand-up comedy.  He enjoys the student life at WVJC and says it is a great way to make friends and be more engaged in the community. What has been his favorite experience so far? Jim said "I've made friends so fast here with like minds that only want to see me succeed. I didn't get that anywhere else!"
During WVJC's annual career fair, Jim had the opportunity to interact with local business leaders, which lead him to his externship. The curriculum at WVJC incorporates an externship opportunity to allow students real-world experiences in their field of study. Jim said, "I believe the career courses combined with the externship experience will provide me with all of the tools I need to be successful."
One of Jim's favorite classes in the Business Administration program is Sales and Customer Service. Jim said, "I learned so much in that class and I use it every day!" Our instructors also provide guidance and career advice, working closely with students to understand their individual goals.
When asked what advice he would share with others considering WVJC, Jim said, "Do it! It's worth it. If I had to do it all over again, I would have gone to WVJC first because they got me closer to where I wanted to be in life more than anywhere else has before."
For more information on all the degree programs, WVJC has to offer, request information here!