Lisa Phillips is a graduate of WVJC Online's Clinical Medical Assistant program.  Lisa is employed in her field and loves what she does.  However, to really understand her story, we have to go back to the beginning.
Lisa, like so many others, jumped right into college after high school.  After a short time, she felt that it was not a good fit and exited that school.  She went home, found a job working as a receptionist in a medical clinic, and started a family.. but always knew there was more.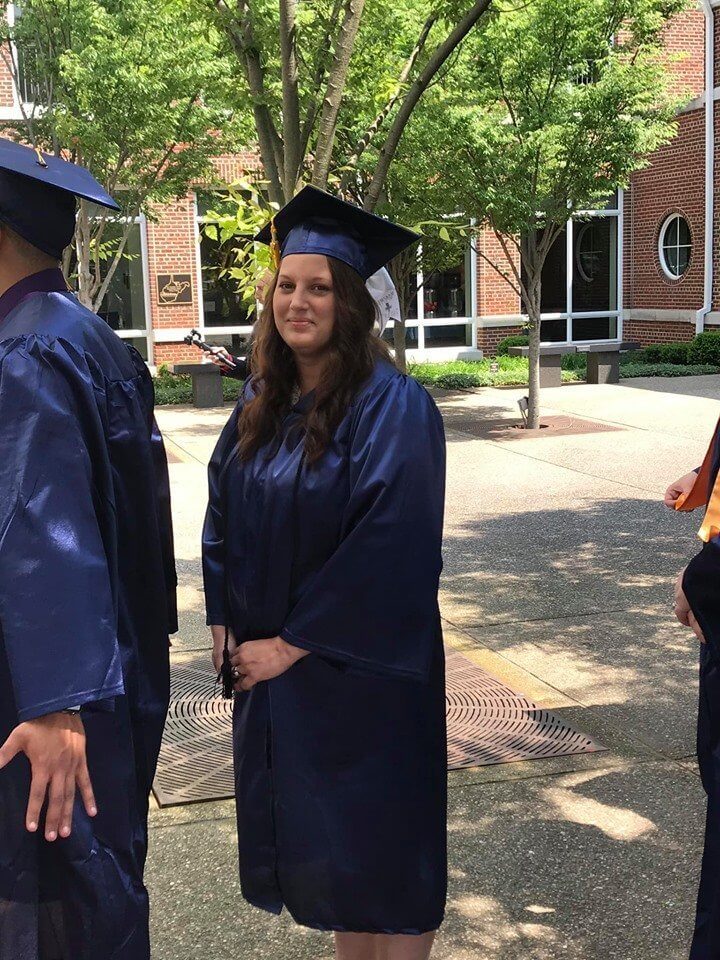 When she decided to go back, she did her research.  "I did my research and spoke with a few people who I knew that attended WVJC and they told me how great of an experience they had. I knew then that it was time to make the leap and apply. I chose to attend WVJC for the Clinical Medical Assistant program, because I love the healthcare field."
When we asked her why she chose WVJC, she said "I love the healthcare field. I have been a CNA since 2007 and wanted to further my career in the health field. I chose healthcare, because I love to help people and learn new things every day."
Once in school, she found the experience to be everything she had heard about.  "My favorite part of attending WVJC was that it was very convenient for a mom of two daughters who was also working full time. They were very easy to work with and helped me with any questions and concerns I ever had. I admired all of the teachers that I had while attending."
Now that Lisa is a graduate, she truly has found success.  "We have an amazing team here (at her new career) and I get to work with multiple specialties on a weekly basis. I am learning so much and gaining a ton of experience. I am employed as a Medical Assistant. I help to room the patients and gather their medical histories in order for the providers to know everything they can prior to their visit. I also help assist with procedures such as corticosteroid injections, catheterizations, etc."
Lisa said, "I would refer anyone to WVJC if they wanted to further their career path, because they have been wonderful to me and helped me the whole way through. Day, night, weekends, holidays, if I had questions they were there to listen. Don't be afraid to take the plunge and go for it. It's never too late."
If you are interested in taking Lisa's advice and learning more about what WVJC has to offer, click HERE.