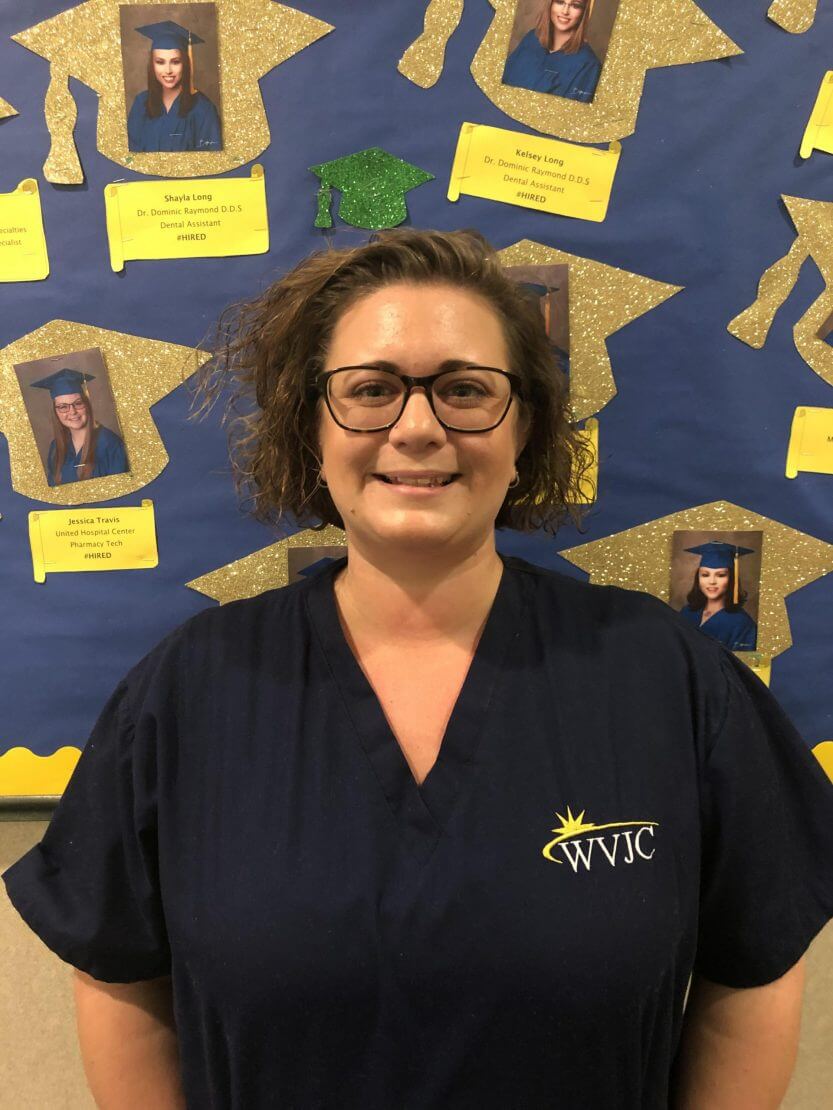 Lyndsey Medina is a Medical Office Administration student at West Virginia Junior College Bridgeport. Before Lyndsey enrolled at WVJC, she had not attended college, but she had experience in the medical field. She worked part-time as a specimen collector for 7 years for a drug testing company out of Tennessee. When Lyndsey was asked why she chose WVJC and her current program, she responded, "I chose WVJC because it was close to my home and the hours worked with my busy schedule. I have been in the medical field for 16 years and I love helping people!" Lyndsey truly enjoys the small classes and being able to pick up her kids from school after her last class of the day.
Lyndsey is now in her second 6 weeks of the program, and has found Ms. Holyfield an inspiration. "She truly cares for every single one of her students." After graduation, Lyndsey would like to work in a doctor's office and be spending as much time as she can with her family. She says that she would refer anyone to WVJC Bridgeport because the staff is amazing and everyone is very friendly and helpful.
For more information on WVJC's short term training programs and WE CARE classroom experience, request information here!