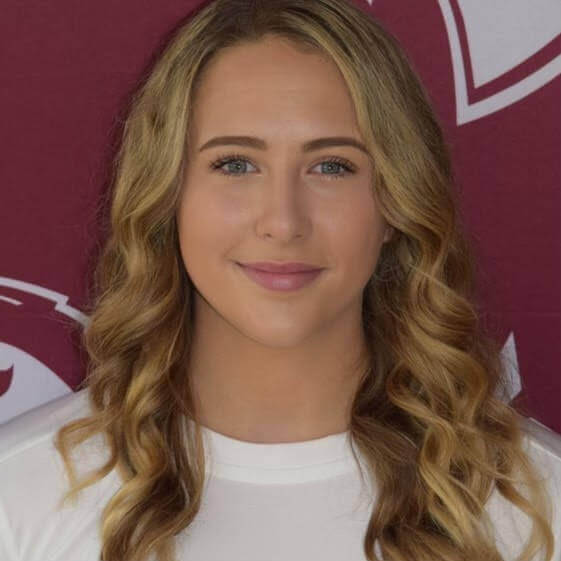 McKenzie Brown is the Administrative Assistant for our Nursing department at WVJC Bridgeport. She has worked in the customer service industry for over five years and is excited to broaden her experience in an educational workplace. Currently, McKenzie is attending Fairmont State University and is expected to graduate with her Bachelor of Arts in Psychology and hopes to continue into her Masters of Education shortly after. McKenzie wants to pursue a Master of Education in order to become an instructor and to help many students attending college. After going through five years of undergraduate studies, McKenzie has learned a lot about the college process from a student's perspective. Feel as though this will help influence future instruction, believing that "a professor can make or break a course for a student as well as their college experience."
WVJC has been an exciting change of pace for McKenzie, she really enjoys the welcoming feel of the campus and loves interacting with the students and staff. Recently, she has enjoyed using her organizational skills and ideas to benefit the campus. McKenzie is looking forward to the opportunities WVJC offers and is really excited to learn new insights from her team. She hopes to utilize the experiences from WVJC in her future career as an instructor, "WVJC really cares about the students and their future success, and I cannot wait to learn how to help my future students." McKenzie. She shared how she is excited to have the chance to sit in on lectures and learn more about the college process from a different perspective.
Born and raised in Baltimore, MD, McKenzie loves the outdoors, sports, and anything food. McKenzie was on the Acrobatics and Tumbling team at Fairmont State University, where she was able to win Mountain East Conference & Tournament Champion and three event titles. This was the best way to finish out her athletic career. However, she still enjoys cheering on her old teammates, weightlifting, and acrobatic elements. McKenzie has had the opportunity to travel and work in many states, even North Pole, Alaska, throughout her college career. She has resided in West Virginia for about two years and has loved every second. When she has free time, McKenzie loves finding local food places to try and traveling to see the sights of West Virginia.
To learn more about West Virginia Junior College's accelerated career training programs, request information here!