Mckenzie Fleming – Clinical Medical Assistant Graduate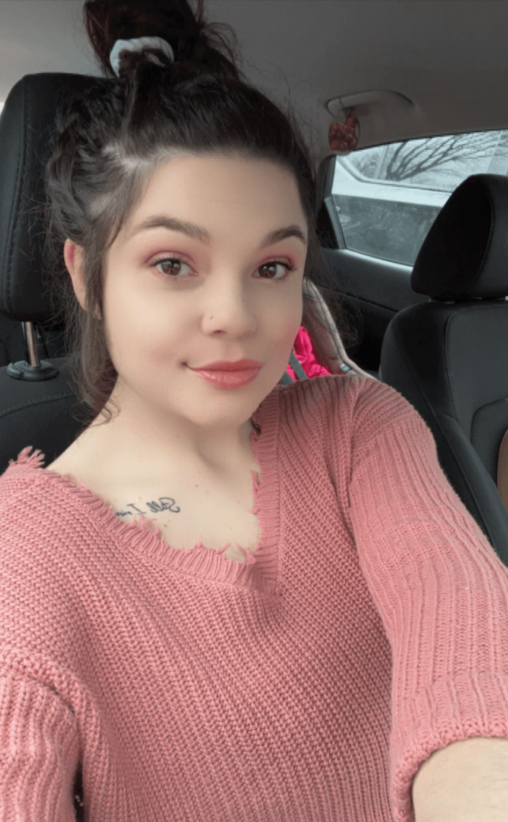 McKenzie Fleming graduated from the WVJC Clinical Medical Assistant program. Before enrolling at West Virginia Junior College, Mckenzie was caring for her daughter and living with her parents. She chose WVJC because her sister, Elizabeth, was an alumnus. Mckenzie took this opportunity to grow and pursue a career in an area she was passionate about. Mckenzie now works for WVU Medicine as a Medical Assistant! After graduation, she began her new role and got engaged to her fiance, and according to Mckenzie, "life is great!"
Mckenzie says her experience at West Virginia Junior College was wonderful. She enjoyed the small class sizes and the ability to have one on one time with her instructors. This allowed her to master her skills in the field and easily pass her certification and become a Certified Clinical Medical Assistant.* "My favorite part of attending West Virginia Junior College was the large amount of hands-on learning and the encouraged teamwork within the classrooms," she explained.
Mckenzie just finalized her graduation by participating in the WVJC graduation ceremony. The event took place in Morgantown, at the Erickson Alumni Center, and Mckenzie was one of the hundred students who walked across the stage to receive their diploma!
Mckenzie told us that she "would absolutely refer WVJC to a friend. In fact, my best friend Ciara Dinges took my word about how great WVJC is and enrolled this year. WVJC is an amazing facility, and they care so much about you and your education as a whole."
Seeing students like Mckenzie thrive is what drives the core mission of West Virginia Junior College. As always, we are so proud of her and all of our graduates, and we love to see them start a bright new chapter in their lives!
If you are interested in becoming a West Virginia Junior College student, click here for more information!
*Certification is contingent on passing the corresponding certification exam. Required/ Included in Tuition/Fees.