West Virginia Junior College and Mon Health Medical Center have had a working relationship for the past few years. Mon Health Medical Center accepts Clinical Medical Assistant, Medical Office Administration,  and Pharmacy Technician students to complete their externship hours with the facility, as well as Nursing students for their clinical hours. During the last few years, many students have not only completed their externship and clinical hours with Mon Health Medical Center, but have also been hired for full-time employment. Mon Health Medical Center has a large need for nurses and certified medical assistants, and West Virginia Junior College is proud to be affiliated with the facility.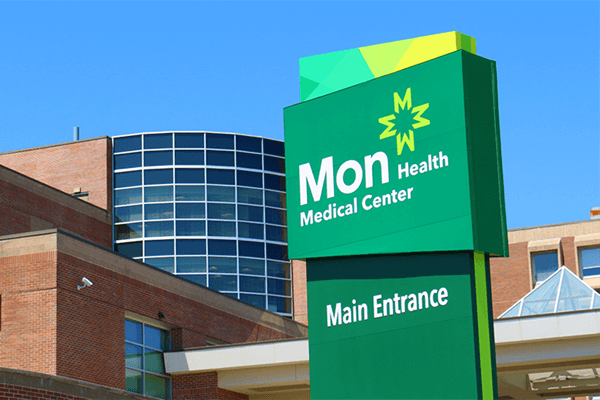 Mon Health is always expanding, growing the opportunity for West Virginia Junior College students and graduates. Mon Health is the "parent" company of Mon Health Medical Center, Mon Health Preston Memorial Hospital and Mon Health Stonewall Jackson Memorial Hospital. It was formed in 1982 to aid in strategic planning and to manage all of its affiliated entities under a common philosophy. Mon Health Medical Center is the flagship member of Mon Health. The 189 bed hospital traces its roots back to the first hospital in Monongalia County in the early 1900s, and was officially established by an act of the Monongalia County Court in April 1943.
The hospital has a strong commitment to providing personalized care and service with compassion and respect to North Central West Virginia, southwestern Pennsylvania, and the surrounding region. The more than 250 physicians with privileges at the hospital have a long history of dedication to the community and hospital, with a wide range of specialties including Cardiology, Cardiothoracic Surgery, Family Medicine, General Surgery, Neurology, Obstetrics/Gynecology, Oculofacial Surgery, Oncology, Orthopedics, Psychiatry & Behavioral Health, and Rheumatology.
While there are a number of steps a student must complete before being able to start their externship or clinicals at Mon Health Medical Center, students are happy to oblige. Students are excited to not only have an opportunity to work in such an upstanding health center, but to also have the possibility of starting a career there. West Virginia Junior College is looking forward to the growth of Mon Health and our continuing partnership!