At West Virginia Junior College, we not only provide you with small classes and a great experience, but also with a hands-on externship. During the end of your program, you will be assisted with finding a great site to provide the best hands-on experience for you. Many businesses in the area are more than happy to help our students become the best professionals they can be.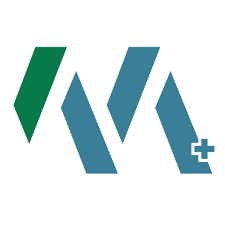 Mountain State Medical Specialties is just one facility that continuously provides our students with excellent hands-on experiences. They provide our students with the ability to see professionals at work every day, striving to be the best medical facility they can be. Mountain State Medical Specialties began in 1994 as a solo practice under the name of C. Bradley Franz, MD. He started his offices in Clarksburg and Elkins, WV. After some time it grew, the first dermatology associate was added, and Franz Dermatology Inc. started. The practice now known as Mountain State Medical Specialties includes providers in dermatology, family medicine, asthma, allergy care, and Mohs Micrographic Surgery for skin cancer.
At WVJC, we are confident in the care they provide to their patients by seeing how much they provide to the WVJC students. This site has many locations and is dedicated to hiring excellent medical staff.   We are thankful that they provide our students with the learning experience they do.
A recent graduate that completed her externship at Mountain State Medical Specialties couldn't say enough about how wonderful it is there. She said, "Not only did I learn so much there, I became comfortable and felt like I was part of the family." She was asked to join the team at Mountain State shortly after graduating from the Clinical Medical Assistant program. She is happily employed there and highly recommends them for your health care needs.
To learn more about WVJC's externship program, request information here!