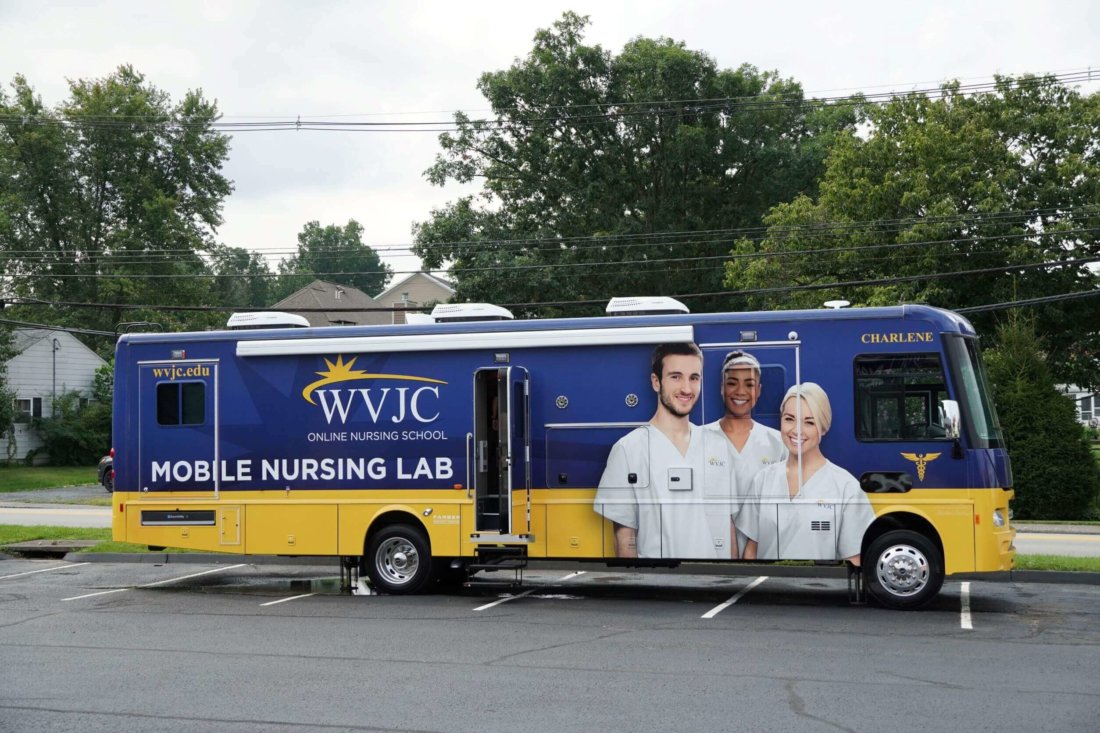 Are you a compassionate person who enjoys caring for patients and their families? Then a career in nursing might be perfect for you! 
WVJC Online is proud to offer an Accelerated Hybrid-Online Associate Degree in Nursing program that helps provide access to education for rural students looking to become a Registered Nurse!* This program offers a unique model of teaching that allows its students to balance family, work, and college classes. Students in the program will take classes online and attend laboratory experiences and clinical experiences in their regions during evenings and weekends.
Laboratory experiences for the program are enhanced by a fully functioning Mobile Nursing Lab with high-fidelity simulators. The Mobile Nursing Lab is a newly designed RV that features two simulated hospital rooms with high-tech, computerized mannequins that help create life-like situations. "The Mobile Nursing Lab helps our students in a guided, controlled environment to experience high-stress situations. It allows them to practice the application of theory that they learn in the classroom to develop that judgment that we need at the bedside," said Christin Mearns MSN, RN, Clinical Coordinator. WVJC brings these hands-on experiences directly to the students in their communities! 
One of the greatest struggles of rural communities is attracting and retaining healthcare professionals. WVJC has designed its online nursing program to address the crucial issue of workforce shortages and the need for rural healthcare by connecting its students to potential future employers. 
Contact WVJC Online today to speak to admissions and discover if nursing is the right career for you. You won't want to miss out on this opportunity!
*Passing the NCLEX – RN exam is required to become a Registered Nurse.