It takes years for some people to figure out what it is that they want to do with their lives.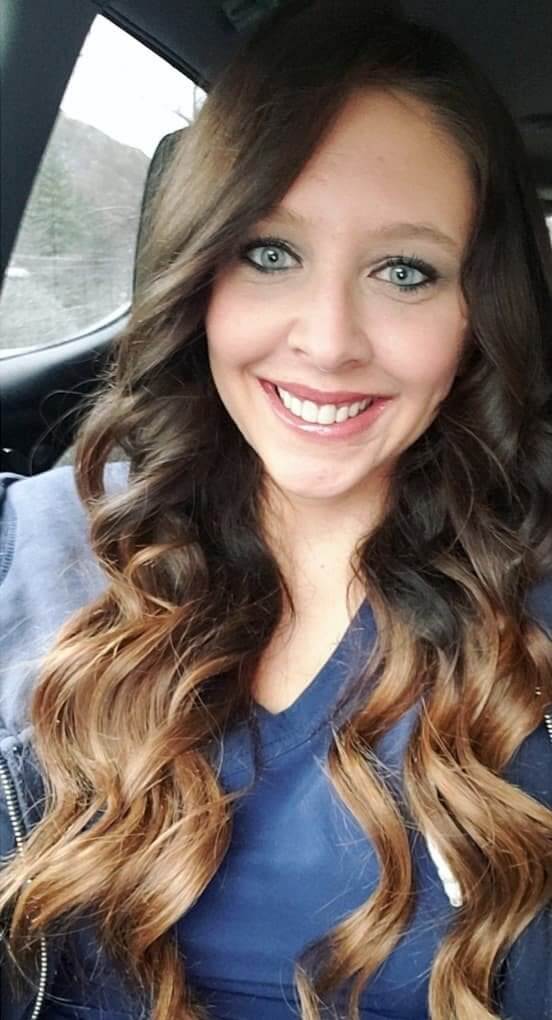 However, for one student, it came naturally. Paige Walker worked at Oceana Medical Center for 5 years, as a phlebotomist, but took time off to be with her two young daughters. Now that they are both in school, she decided to further her education in the medical field. Paige heard an ad on the radio about WVJC Online and decided to request some additional information. "WVJC seemed like the perfect fit for me since I could do Medical Assisting online", she says. Paige loves being able to work at her own pace. "With two young daughters that are in school, very active in sports, and other activities; this allows me to keep a flexible schedule while still getting my degree." Paige also loves the fact that she is able to come into campus and receive hands-on training.
Paige chose to pursue her degree in Medical Assisting because she enjoys helping people. "In my 5 years, while I was working as a phlebotomist, I knew I wanted to do more. I would always go watch the nurses give injections and take care of the patients. This program allows me to do what I love and teaches me the office side of the medical field as well." After graduation, Paige is hoping to work at a local doctor's office so that she can help her community as much as she can. She also has plans of furthering her education and one day becoming an RN!
"All the staff at WVJC are very helpful anytime I need them. I would like to thank everyone at WVJC for helping me take a step in the right direction for my future." – Paige Walker