Become Career Ready In Months
---
Being part of an online college gives you a flexibility that standard, campus-based schools lack, and affords you the chance to finish your schooling in your own time.
In a traditional university or college, schedules are dictated that include classwork during the week, which can be difficult when trying to maintain a work schedule while attending school. But in our courses, you can make your schedule fit your needs.
"Truly a top tier institution and one I will forever be thankful for!" – Jacob Yokum, WVJC Student
Online Degree Programs Offered In PA
---
At WVJC Online, Pennsylvania students who take part in our online college have a school schedule that best fits their work and life needs, letting them complete coursework during the day or in the evenings.
Why Choose WVJC Online
---
One of the benefits of our online college is that our course structure gives students the chance to attain their degree on their own schedule and to be career ready in only months.
Additionally, at WVJC Online we work to fully see to the needs of our students, from the thorough coursework we provide to the career preparation our classes emphasize.
Whether you're in New Castle, Pittsburgh, Washington, Cranberry or any other area, our online degrees offered in PA can get you ready for the career of your dreams.
And at WVJC Online, our college gives you the opportunity to receive your associate degree in only 18 months.
Each of our online degree programs offered in Pennsylvania not only deliver the appropriate skillset expected by future employers, but also prep you for certification exams, helping you to stand out from the crowd during job searches.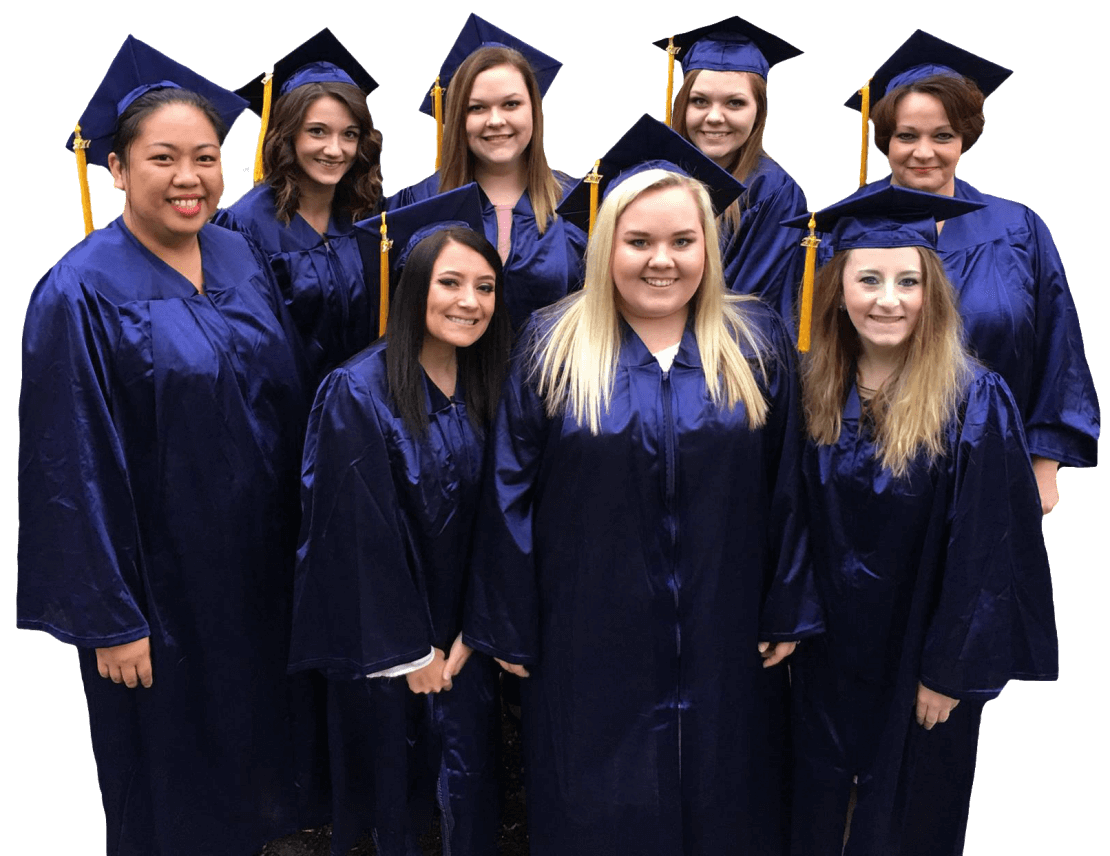 "WVJC has been a fantastic online college experience! The teachers are so involved to make sure you are right where you need to be and on track for your degree." – Alexandra Overly, WVJC student
Receive an Online Degree in PA from a College You Can Trust
---
At WVJC, our staff has been educating enthusiastic students for years. If you're in the Uniontown, Waynesburg, Aliquippa, or Greensburg area and are looking for a worthwhile online school in Pennsylvania, be sure to contact our team.
And along with the real-world training we supply to our students in fundamental classes, we make it our mission to assist in fulfilling their career goals. Examples of this dedication can be found in our externships for certain programs as well as our useful student services department.
Further examples include:
24-hour computer technical support and assistance to troubleshoot issues, and access to mobile capabilities
We know that having a functional computer is an essential for modern education, especially during online coursework, which is why we provide student IT services
We also are proud to be able to offer our students due date reminders to ensure that their coursework continues without a hitch
If you're ready to apply yourself to the coursework of an online college offered in PA, we're ready to get to work for you!
Contact our team today because our online degrees offered in Pennsylvania could be your first step toward a rewarding career!
Get started at WVJC today by applying to our career training school online!
Request Information
Request more information about each of our campuses by reaching out!
Scholarships are available for many of our programs and vary by location.