West Virginia Junior College strives to create relationships with our students and community.  It is so important, that we consider it to be a core value within our school.  Rachel McAllister felt this very early on in her program with us.  Rachael came to WVJC after attempting post-secondary education at other institutions.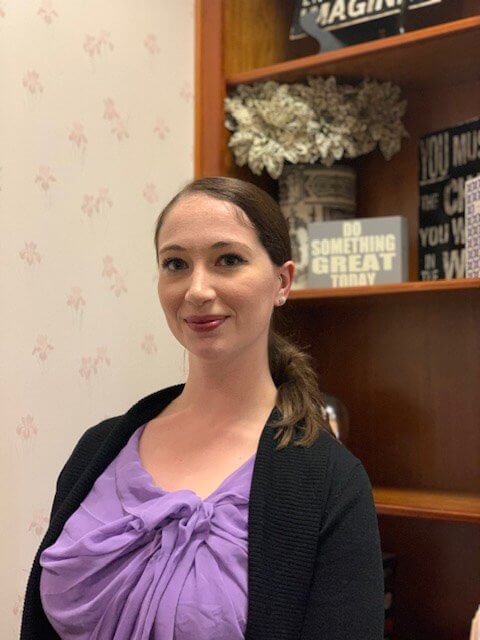 Like many of our students, she did not find an environment that helped her be successful.  We asked her why she chose WVJC and she said, "The culture seems a lot more conducive to my personality, and I love the 'family' feel among the staff and students."  She went on to highlight the fact that our short-term, career-focused programs would allow her to get into a career more quickly.  "I won't spend a bunch of time completing unrelated courses, as I have done at other institutions I have attended."
Rachael is in WVJC's Legal Office Assisting program and is a member of the Student Government Association. "I have always had an interest in law and the legal system," McAllister said, "but I didn't think law school was the right fit for me."  Rachael said that after doing her research, WVJC's Legal Office Assisting program would provide opportunities in the legal field that were a "perfect fit" for her.
The welcoming environment has been her favorite part about WVJC.  "I've been able to connect with other students and my teachers in ways I just hadn't been able to anywhere else.  I feel like I'm really making friends and I matter to my instructors."
Rachael has found herself in a learning environment that suits her, and has allowed her to excel.  She has been an integral part of WVJC's Student Government Association and is a great student in her program. If Rachael's story sounds familiar to you, and you would like to learn more about WVJC's Legal Office Assisting program, visit wvjc.edu or call 304-296-8282 today!