Samantha Lucky is a recent graduate from the West Virginia Junior College's Practical Nursing program.  Becoming a nurse was always a dream of hers since she was little.  However, in order to make her dream come true, she had to find a school that was the right fit for her.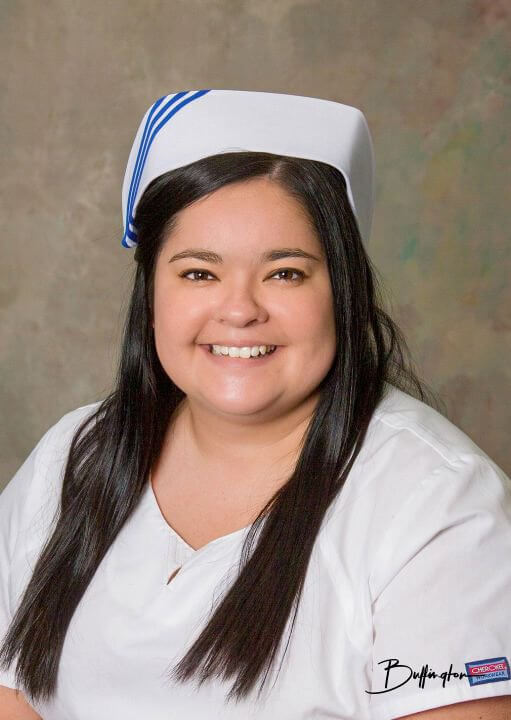 She began her research knowing she wanted a smaller school so she could gain one on one attention.  Samantha feels that in larger schools "you are just a number and not a student."  During her research she discovered that, in 2018, WVJC had a 100% pass rate for the NCLEX exam. Samantha said to herself, " I need to give them a call."  After the process of enrollment and a tour of the facility, she felt at home and was ready to begin her journey.
Samantha wants to share a part of her nursing journey with you!
Samantha writes, "In my fourth semester at WVJC I got the opportunity to complete 42 hours of an externship alongside a Hospice Nurse.  I knew that this particular field would be extremely difficult, especially separating home and work life.  However, I knew if I wanted to be the best nurse I can be, I needed to face my weaknesses and grow from the experiences. My first day was rough, I helped the nurse with a "death call." This changed my perspective on life from that day forward. Every day, for a couple of weeks, I struggled to go there to complete my hours. However, after some time and seeing the compassion that goes into the field, I began to adapt to the struggles and fell in love with the hospice side of nursing. This brought so much compassion and understanding to a different part of my life. In school I learned the importance of patient advocacy, and I am proud to say, I got to experience and assist in this every day, while working in the hospice side of nursing.  During this time, I personally got the joy of hearing so many nurses say to their patients, 'I am just a phone call away.'  Seeing this compassion everyday was a constant reminder of why I made the choice to become a nurse."
Not only has Samantha graduated from the WVJC Practical Nursing program and passed her NCLEX exam, she also proudly accepted a position at St. Joseph's Hospital. Samantha looks forward to this journey and all the new experiences that come with it. There is no doubt in her mind that she picked the right school and career path.