Tyler Chinchilla, CCMA, is a May 2018 Clinical Medical Assistant graduate. Tyler chose WVJC Bridgeport after attending Fairmont State University for a short period of time. Tyler chose to become a Certified Clinical Medical Assistant because healthcare has been something that he has always wanted to do. "Learning more about the role of a medical assistant made it set in stone," he adds.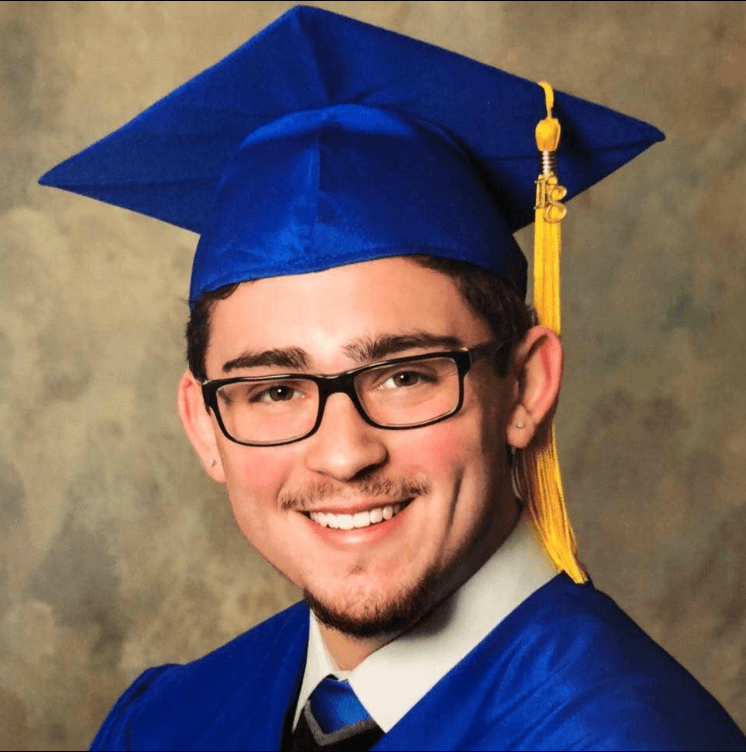 Although classes were tough for him, he had his friends there for motivation. "It was almost like a competition to keep each other motivated, whether it was studying with flashcards or reviewing for a test. We turned it into a game almost. The teachers were a huge motivation too. There isn't one teacher that you can't go to if you're struggling with an assignment. WVJC is really like a second family."
Tyler currently works at Mary Babb Randolph Cancer Center in Morgantown, WV, where he was hired a little over a year ago. He performs skills such as taking vital signs and phlebotomy, and has a lot of patient interaction. In the Head and Neck Cancer Clinic that he oversees, he gets to set up for minor office surgeries and procedures such as, flexible laryngoscopes and assisting with different biopsies.
After interviewing Tyler as a graduate, he had a few pieces of advice to give the current students.
"You 100% can do this. It's hard right now but I promise you all can do it. Manage your time to where you aren't 'killing yourself' to try to get things done. Really think back on Ms. Holyfield's or Mrs. Porter's Student Success class. It helped me a ton. Don't doubt yourself, especially in lab class. If I can do it, so can you!"