One of the great things about West Virginia Junior College Online is the humanization that occurs in the online environment.  Now, if you are reading this and have never experienced an online course somewhere along the way; that statement might sound a little odd. How is it possible to humanize a virtual environment?  To explain that, I want to introduce you to Warren Preece.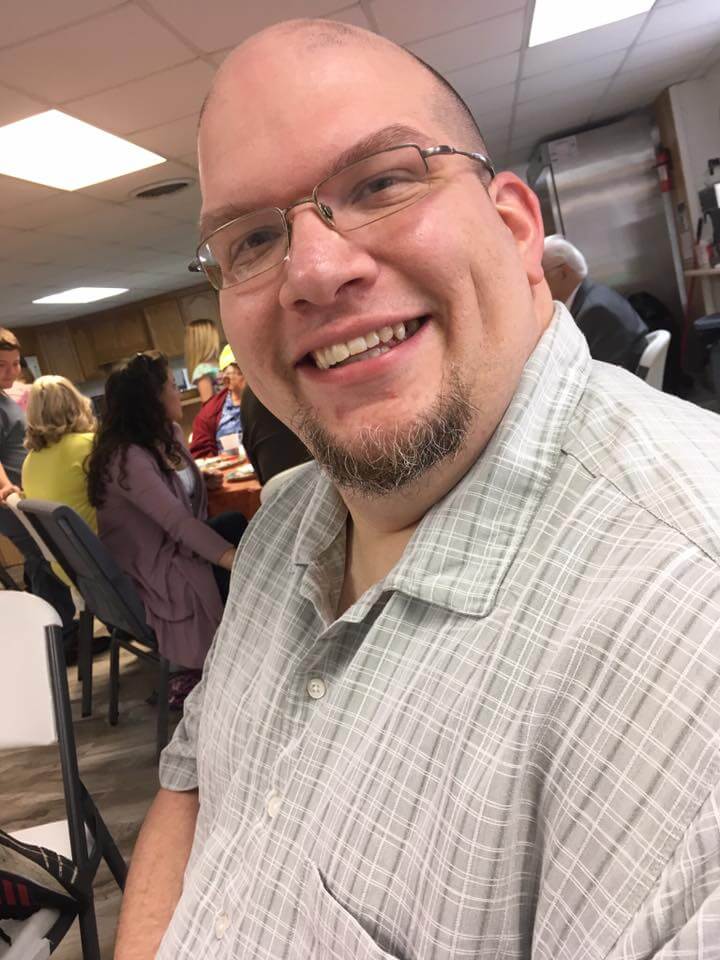 Warren has a story similar to so many students in our school. He went to college right out of high school, ended up making the mistakes that so many make by not attending classes, letting immaturity get the best of him, etc. Warren was in college for a year, and ultimately ended up leaving school and going to work.
Warren went to work at various retail store locations, and was working for a large grocery store chain when he decided that there had to be something more for himself and his family. So, he took a look at WVJC. After working with admissions, he determined that taking classes online was his best chance at something more, because he could continue working and supporting his family, while attending school on his own time. While he expected to have the flexibility he needed, he quickly found that his other favorite part about attending WVJC was the faculty. "I also love the faculty and how helpful and understanding they have been." – Preece
The reason, Preece says, that this became his other favorite part about attending WVJC was that he met a much greater challenge while attending school this time than he did in his first attempt at college. You see, Warren found himself diagnosed with a very serious illness, one that would stop most people in their tracks in all phases of their life, but it wouldn't stop Warren. "I wasn't sure I was going to continue (due to the illness).  I was getting behind on my work. My teachers (were) so understanding and supportive. I cannot thank them  enough for everything they have done."  Warren and the faculty that he worked with were able to communicate and work through his struggles to make sure he could continue in school during this very difficult time and the faculty was as happy as anyone when his health status improved.
Now, with a positive outlook on his health, Warren looks to his future. Ultimately, he wants to make sure that in five years he is with his family, healthy, and happy. However, happy includes fulfilling his dream of owning his own business, which he feels he will be vastly prepared for upon completing his program.
Warren was able to experience the human element of WVJC's online program, which is something that we pride ourselves on. Whether it is through video based discussions, faculty that are quick to respond and seek relationships with students that lead to success, or the interaction with peers from class to class, these are services that WVJC Online strives to provide to every student.
If this sounds like the type of online education that would make you successful, check out our website at wvjc.edu or give us a call today at 877-25ONLINE!