West Virginia Junior College is honored to have collaborated with Wheeling Health Right to provide hands-on learning opportunities for our Medical Office Administration and Clinical Medical Assistant students.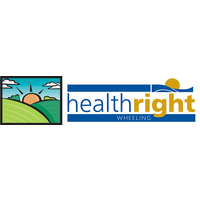 Wheeling Health Right's journey and commitment to their patients is undeniably admirable. Beginning as a soup kitchen in the 1980s to today, where they have been able to provide free medical services to those that are uninsured and underinsured in the Brooke, Ohio, Marshall, Wetzel, and Tyler Counties in West Virginia and Belmont County, Ohio.
Our medical office students get hands-on experience in providing client care, upholding office organization, maintaining medical records, and performing basic billing and coding through our collaboration with Wheeling Health Right. Our medical assisting students get to experience direct patient interactions, where they are able to assist physicians with patient examinations, perform patient care techniques such as obtaining vitals, and gain a deeper knowledge of skills in basic clinical laboratory methods.
As Wheeling Health Right continues to grow its comprehensive medical care, preventative care, and pharmaceutical services, West Virginia Junior College is thrilled to see more opportunities open up for its students. West Virginia Junior College finds this externship opportunity to be incredibly beneficial for their allied health students because of Wheeling Health Right's passion, commitment, and knowledge in providing exceptional patient care to vulnerable populations.
To learn more about WVJC's exciting externship program, request information here!