Have you been considering a nursing career but don't want to spend extra time in school? Then, one of WVJC's direct admission nursing training programs may be the perfect way to achieve that goal! 
There are many nursing career paths for anyone looking to make a difference in a patient's life. As the Baby Boomer Generation ages, the need for qualified nurses is expected to continue to grow.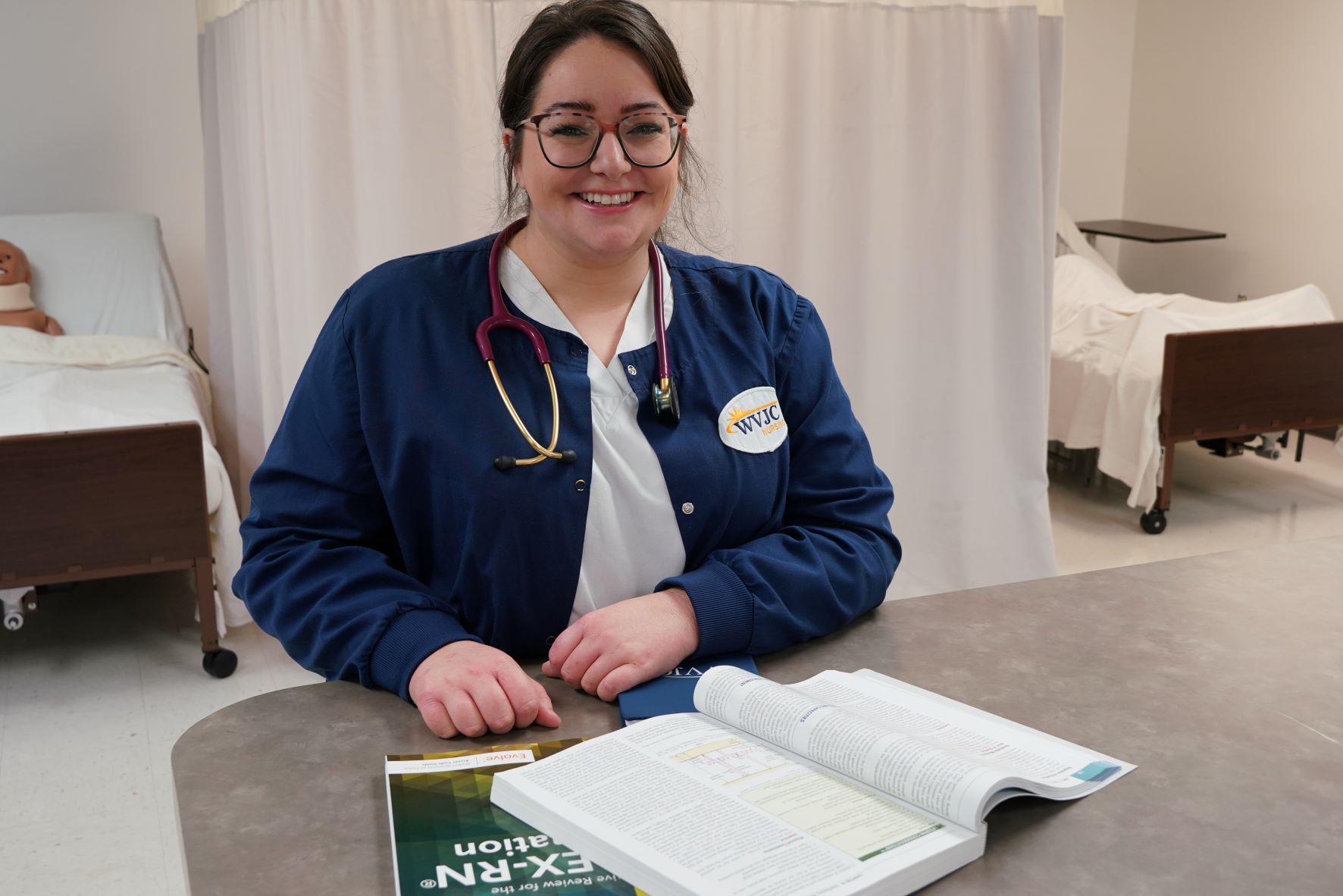 The process of becoming a nurse can seem daunting at first, but WVJC is here to help you get started! Continue reading to learn why choosing a direct admission nursing program can benefit you.
WVJC Offers Nursing Programs Across West Virginia
No matter where in West Virginia you may be located, WVJC has a nursing program that serves your area. By expanding our nursing program across the state, we are helping to train and educate future nurses regardless of where they live.
Residential Programs
If you want to take your nursing classes in person, one of our residential programs at our Morgantown, Bridgeport, or Charleston campus may be for you. By attending a residential Nursing program, students will have the ability to complete their clinical experiences at area hospitals, including WVU Medicine's Ruby Memorial Hospital, Charleston Area Medical Center, and United Hospital Center.
Hybrid-Online Programs
Our Online Nursing program is available in designated rural West Virginia counties to provide access to healthcare training in sparsely populated areas. These students are supported by regional hospitals and WVJC's Mobile Nursing Lab. 
Cambus-Based Hybrid-Online Programs
If you live in West Virginia but are too far from a campus or prefer to take online courses, our campus-based online nursing programs may be for you. These programs are based out of our Morgantown, Bridgeport, and Charleston campuses. They are designed to serve those living in the Parkersburg, Martinsburg, Beckley, or Huntington areas by taking labs and clinicals at local hospitals while completing classes online. Additionally, North-Central West Virginia students can attend the WVJC School of Nursing at Mon Health, where they will primarily attend clinicals through the Mon Health System.
You'll start nursing classes immediately.
One of the most significant advantages of a direct admission Nursing program is that you start taking nursing courses as soon as you enter the program. This allows you to avoid taking years of general education courses only to find out later that you are not accepted into the Nursing program. Instead, you are accepted "directly" into the program with our direct admission program.
You'll take the exact classes you need. 
When you enter a WVJC direct admission nursing program, you will have an advantage over those in a traditional nursing program since you will start taking the classes you need immediately. Not only will you save time and money by only taking nursing courses, but you will also focus on the information you need for your nursing career. 
In our nursing courses, you will learn valuable information to start your nursing career, including the nursing process, women's health, gerontology, and more. Our Nursing program is also designed to help prepare students for the National Council Licensure Examination for Registered Nurses (NCLEX-RN)~ exam.
You'll graduate in less time. 
In a direct admission Nursing program, you will skip taking general education courses, which causes students to prolong their education. In addition, in our program, you are expected to graduate in 18-19* months, allowing you to sit for your licensure exam and begin your nursing career sooner. 
Additionally, most traditional nursing schools do not guarantee acceptance to their nursing programs. Therefore, you could spend years completing general education courses and not be accepted into the program, wasting even more time and money. 
You'll start working in your nursing career sooner!
By attending a direct admission Nursing program, you are taking the step to put yourself ahead in the workforce! You will not only graduate in less time but also gain valuable knowledge and hands-on experience to begin your career, putting you ahead of your peers who did not attend a direct admission program. 
If you are ready to start your journey to becoming a Registered Nurse, let our skilled admissions team help you! Take the first step today by Requesting Information. 
~Passing the NCLEX-RN exam is required to become a Registered Nurse.
*Length of program is dependent on start date.