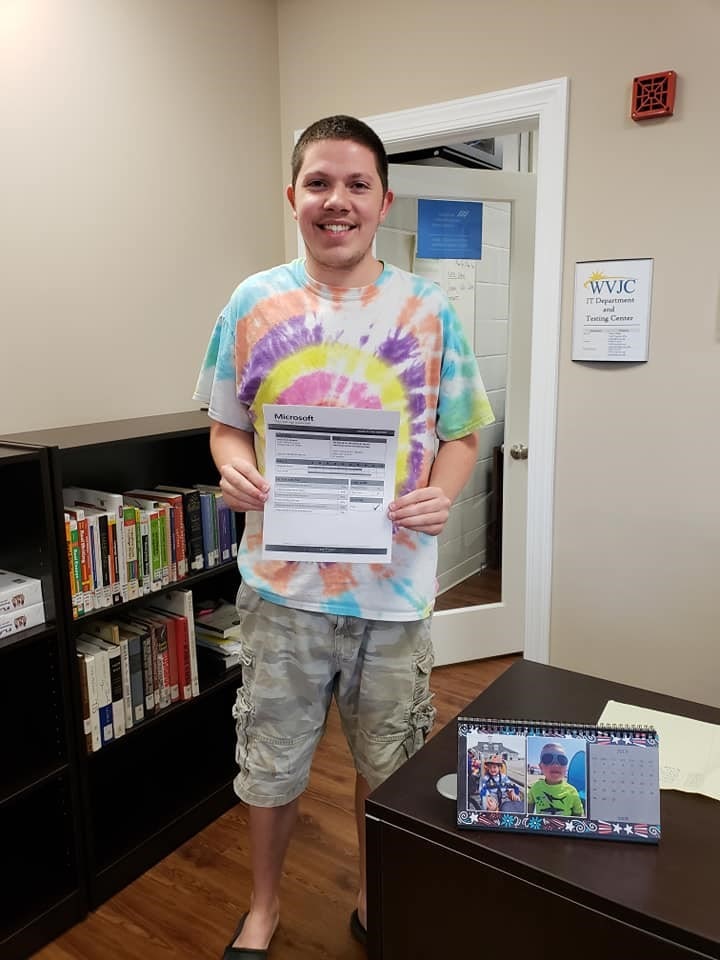 Zachary Maxon graduated from Morgantown High School and immediately knew he was going to come to West Virginia Junior College.  He is the fourth person in his family to graduate from WVJC!   Both of his grandparents are graduates of the campus as well as his aunt.   He didn't want to attend WVU.  "I didn't want to deal with all those general education classes, plus the cost."  He knew that by attending WVJC he would only have to take minimal general education credits and mainly focus on the field he was studying, Network Administration/ Security.
Because of the four-day class schedule, Zach is able to work part-time while attending WVJC.  Not only is WVJC a family tradition for Zach, but he loves the family atmosphere that WVJC offers. During his time at WVJC, he has formed close friendships with his classmates and his program director, Robbin Addis.  One of the things about WVJC family atmosphere is the class sizes, "I don't think I ever had more than 20 students in any of my classes. I have thoroughly enjoyed my experience here so far."
Zach not only will be graduating with his Specialized Associate Degree in Network Administration/ Security, but he has also earned the following certifications:
CCENT – Cisco Certified Entry Network Technician
CCNA Routing and Switching – Cisco Certified Network Associate Routing and Switching
CompTIA A+ Certification
MTA Windows Server Administration Fundamentals
Zach is expected to graduate in February of 2019, before he turns 21 years old.   After graduation, he plans to find employment in his field.  With this degree, he can build and break down equipment, set-up online systems and manage security, and ensure proper networking.
Zach's advice to incoming students:
Come to class.
Study.
Pay attention and read your material.
"As long as you work hard, you can do anything!" – Zachary Maxon